What is Wormic.com?
Wormic.com is a site where people collaborate to create and author stories together. Unlike traditional stories, where mostly one person writes a story and there exists only a single story line, Wormic.com stories will have multiple contributors and multiple story lines.
Each story can have multiple variations, and users vote one which variation they like best. The highest rated story lines will always appear first.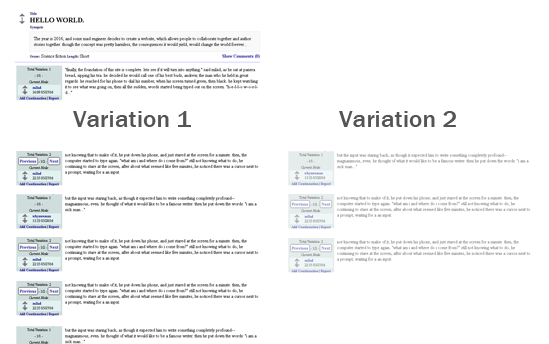 If users don't like the current highest variation, they can change the story line, if other variations are available.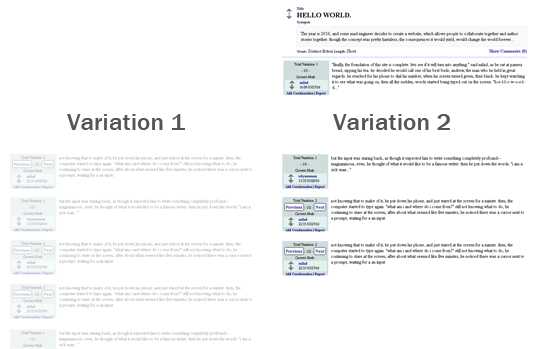 Variations can have variations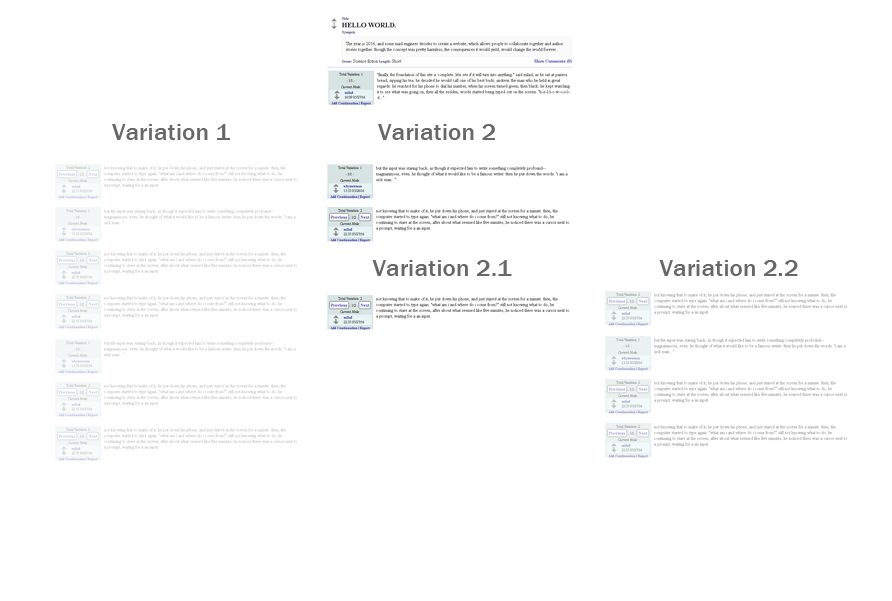 A high level view shows that each story has endless possibilities, it will be the community that will decide how it should start, unfold, and potentially end.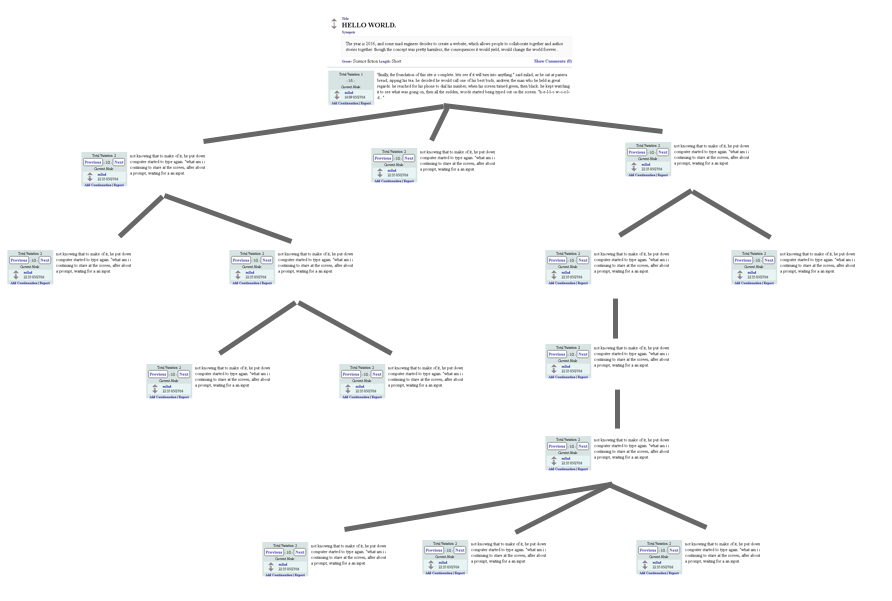 How to use Wormic.com
After selecting a story, you can view different variations by clicking the Next or Previous buttons if they are available. If no one has submitted a different variation to the current story line, these buttons will not be available.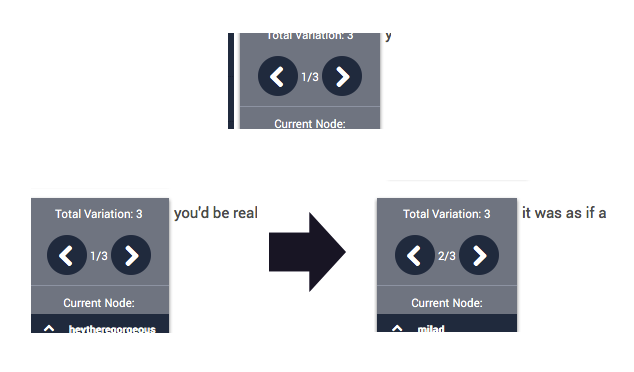 If you don't like any variation, submit your own. Add a new variation to the starting node, or if there is a variation you like, navigate to it and add a contribution at the end of it or at any point during the story line.